posted on December 10th, 2008 by
Tobias
in
Audio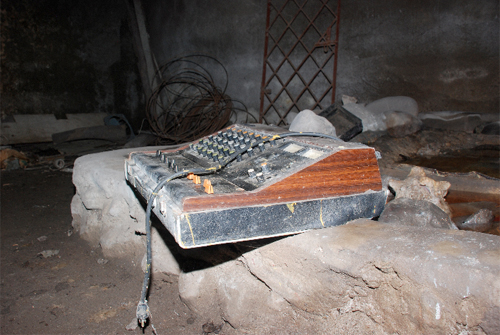 © Peter Dean Rickards
Taliesin from the deep, down and Dutty Artz family has put together an exclusive mix for Bassfaced
about the Fall and coming Winter of 2009, 86 miles up the Hudson from New York City. [...] a dual acknowledgment of my own time and location and my fractured, distended ability to reach out via telecommunications through history and space.
Don´t know Taliesin?
He has worked with the likes of Ghislain Poirier, Drop The Lime, DJ/Rupture, Matt Shadetek, Starkey, Filastine, TSA, Kid Kameleon, Ripley, Plastic Little, Star Eyes, Cousin Cole, Rezound, Geko Jones, Jah Dan, Orson, Math Head Kohei; and the list is only sure to grow from here on.
As he will move to Europe soon, you should better get accustomed to his sound. Here´s "Apricity" for a start:
NGUZUNGUZA – HATE2WAIT (Kingdom Refix)
"?????" – Kubo Remix
Dev79 – In Ya Face
CardoPusher – Low End Legacy
Vybz Kartel – Empire Army
Dead Prez – Politrikkks
Wisp – Whisper
Thark – Apatia
BD-1982 – Seeing Orange
Connor- Belles
Aleister Crowley – Gnostic Mass
Duran Duran Duran – Unholy Dracula Vagina Alien
Flying Lo – RobertaFlack (feat. Dolly)
David Banner – Shawty Say (feat. Weezy)
Saigon – Come on Baby (Inst.)Bi
Mali – Pale Twop
Shit Mat – Big Ben's Big Remix
Jahdan Blakkamoore – Bus it Pon Dem
Small Professor – Kelis
Audio clip: Adobe Flash Player (version 9 or above) is required to play this audio clip. Download the latest version here. You also need to have JavaScript enabled in your browser.
---

Leave a comment