posted on November 12th, 2009 by
Tim Turbo
in
Audio
,
Event
,
Munich
,
SEEN
,
Tim Turbo
,
TTT Podcast
,
Video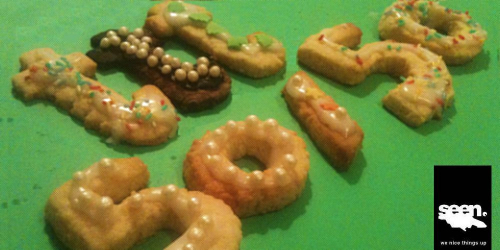 Tim Turbo Thursday was a weekly DJ mix podcast hosted and curated by Tim Turbo. He selected and performed, as well as invited handpicked guests on a regular basis. TTT was limited to 50 issues, this is the last issue.
Devil-may-care! It's over!
This is the last and final Tim Turbo Thursday, but it will be the first live issue! I set up a small but nice event to finish up the TTT series with style: Everybody in Munich, Germany is invited to drop by at Café King tonight and everybody else around the world is invited to listen and watch me, Dubstep wunderkind Danny Scrilla and Bavaria bass legend K.I.T.T. Flori playin' 50 commemoration minutes each in a live video- and audiostream at seen-site.com/ttt50stream starting around 9:00 PM CET.
I hope you guys enjoyed the last 49 issues. I deffo did! Thank you all for listening and thanks to all my guests for their sets and yeah, I'm sure, Tim Turbo Thursday is definitly over, no Michael Jordan comebacks over here. All you bookers out there: the only chance to get Tim Turbo doing a mix for you is now booking him in your club.
Take care, the message is love!
Sincerly yours,
Tim Turbo
Notes: Check out all the previous issues. Become a fan of Tim Turbo on Facebook. Book me by writing some real talk to: book.tim.turbo[at]seen-site[dot]com, check my music on MySpace & Soundcloud and my take a look at my press kitt.

---

Leave a comment