posted on April 14th, 2010 by
Tobias
in
Audio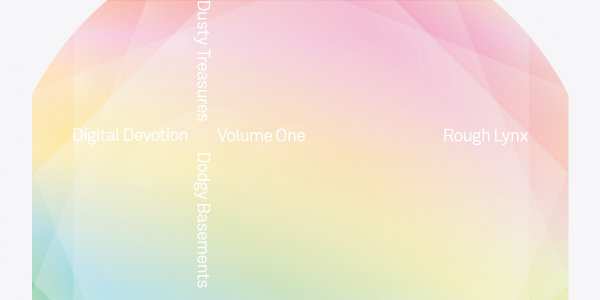 © Lundgren+Lindqvist
Via Oddigity music comes »Digital Devotion Volume One«, the first in a series of Rough Lynx mix-CDs with a focus on 80′s digital reggae music:
As avid record collectors and selectors we have over the years acquired an extensive collection consisting of many thousand records. Having made just a handful of mixes before, we figured that it was time to dig deep in the collection and put together some of our favourite tracks to share with you. We have tried to avoid some of the usual suspects although some tunes are just too good to leave out.
I really and truly love this mix. You can feel the guys' deep love for the digital era every single second. But check it yourself:
Rough Lynx Sound – Digital Devotion Vol. 1 by O-Diggity
Download Rough Lynx »Digital Devotion Volume One« and find the tracklist after the jump.

01. Taxman – Dancehall Atmosphere (Sir George 12″)
02. Richie Davis – Talk About We (Unity 12″)
03. Frighty – Me Na Rap Up (Y&D LP)
04. Dixie Peach – Sight The Move (Y&D LP)
05. Culture Paul – Mini Van Man (Music House 12″)
06. Frankie Wilmot – I Won't Give Up (Music House 12″)
07. Taxman – Terminator (White Label 12″)
08. Taxman – Terminator (Dub Version) (White Label 12″)
09. Little Rose & Thriller U – Just A Work (Vena 7″)
10. Mikey General – Romantic (Exterminator 7″)
11. Trevor Levy – So Long (Vena 7″)
12. Dennis D Selector – Stop It Stop It (Route One 12″)
13. Dixie Peach – Run Come Follow We Now (Y&D 12″)
14. Selah Collins – Juggling (Unity 12″)
15. Richie Davis – England We Deh (Unity 12″)
16. Peter Bouncer – Give Me Sensi (CF 12″)
17. Mikey Melody – Reggae Rock (Dennis Star LP)
18. Papa Ruben & Peter Ranks – Boom She Boom (Don Ruben 12″)
19. Papa Ruben & Peter Ranks – Crack City (Don Ruben 12″)
20. Donovan – Tek Life (Photographer 7″)
21. Chuck Turner – Ah No Me She Love (Super Power 12″)
22. Little John – She Getting Jealous (56 Hope Road 7″)
23. Prince Junior – Crucial Boy (Live And Love 12″)
24. Thriller U – Let Me Love You Tonight (Pioneer Muzik LP)
25. Roman Stewart – Modellers (I 95 LP)
26. Collie Weed – Brother Mingo (Bebos Music 7″)
27. Derrick Parker – Joy Ride (Kennedy International 7″)
28. Jr Brammer – Me Come Ruff (Foreigner 7″)
29. Taxman – Fatal Attraction (Stush 12″)
30. Taxman – Tina (Stush 12″)
31. Frankie Paul – Leave It To Me (Moodies 12″)
32. Cornell Campbell – Nothing Don't Come Easy (Live & Love 12″)
33. Lucan Scissors – Donate (Tachyon LP)
34. Sleepy Wonder – Love Songs (Tachyon LP)
35. Ninja Man – Freedom Blues (Tachyon LP)
36. Little Harada – I Want To Rap With You (Tachyon LP)
37. Sluggy Ranks – Too Chatty Chatty (Flynn & Flynn 12″)
38. Ninja Man – Mi Lover (Tachyon LP)
39. Lucan Scissors – Nuh Easy At All (Tachyon LP)
40. Bare-Foot Dan – Ram Dance Man (Jungle Royalty 7″)
41. Baby Whitey – Woman Wheh Yu Pride (Jungle Royalty 7″)
42. The Banker – Boopsie Boo (Ayeola 7″)
43. Copper Color – A Nuh Nuttin (Grand Hi Power 12″)
44. Hero Culture – Pack Up (Grand Hi Power 12″)
45. Lucan & Shabba Shields – Girls Dem Nice (Sonic Sounds 7″)
46. Super Cat – Tell Me How (Blue Trac LP)
47. Deadly Headly – Russians Is Coming (Blue Trac LP)
---

7 comments