posted on June 24th, 2009 by
Tobias
in
Audio
,
Tim Turbo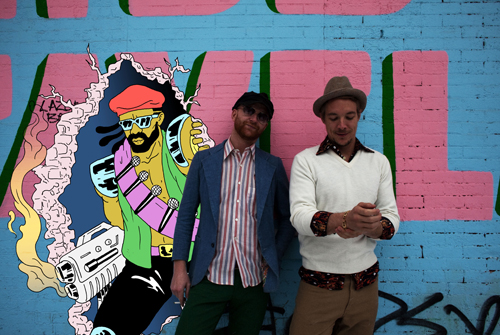 Tonight at 11pm CET, the "Massive" radio show (WDR, Germany) will feature an interview with Diplo (Major Lazer, Mad Decent). You can either listen to it live or check the stream which will be available for one week. Host Uh-Young Kim kindly provided us with some snippets of the talk upfront:
Diplo on Jamaican artists´ attitude towards "weird" beats
Audio clip: Adobe Flash Player (version 9 or above) is required to play this audio clip. Download the latest version here. You also need to have JavaScript enabled in your browser.
Diplo on beats from punk rock to gypsie
Audio clip: Adobe Flash Player (version 9 or above) is required to play this audio clip. Download the latest version here. You also need to have JavaScript enabled in your browser.
Diplo on Major Lazer´s sound vision
Audio clip: Adobe Flash Player (version 9 or above) is required to play this audio clip. Download the latest version here. You also need to have JavaScript enabled in your browser.
Btw: Tim Turbo´s 20 riddims mash up for Major Lazer´s "Hold the Line" is Massive´s "Big Tune of the Week". Nice one! And in case you haven´t read it yet, you find Tim Turbo´s interview with Diplo here.
---

2 comments