posted on August 26th, 2009 by
Cass
in
Event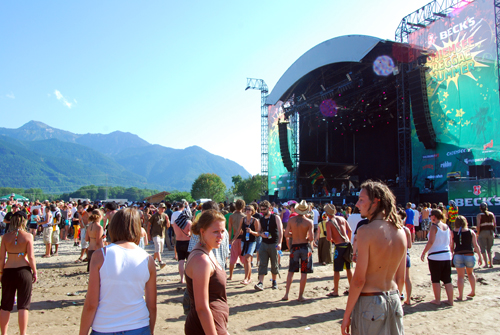 This years' Chiemsee Reggae Summer was very close to the perfect festival. A decent line-up was paired with many goodies for the 25 000 visitors. Cold and fresh Becks was available for 1 EUR and there was a barbeuce area with cheap meat from a local butcher and open decks for soundsystems.
Friday: Obviously most of the visitors have arrived on Thursday. So finding a space for our tent was kind of a pain in the ass. But after getting settled, we jumped into the Tiroler Arche and enjoyed some beers and the beautiful girls. Yep, it was possible to find them between ca. 10.000 bavarian rastas, even though the posted pictures don't show them. The highlights of the main stage were Busy Signal and Jan Delay. Both delivered a decent show, but nothing really special.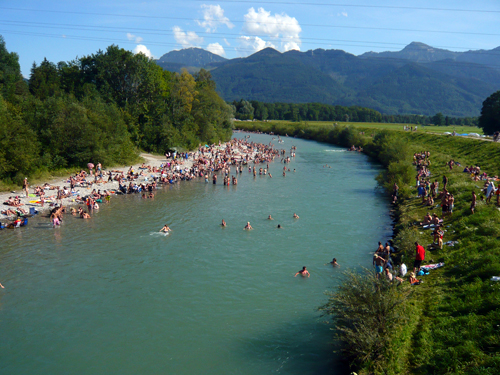 Saturday: Same Same: heat, lake, beers, barbeuce and nice people. On the mainstage we watched Max Romeo, Turbulence and T.O.K. But the highlight of the night was a special gig from Mango Tree at a Red Bull Bar on the festival area. The songs of the night were Mavado "Neva Believe U (Some Club Edit)" and Kid Cudi "Day 'N' Night (Crookers Remix)".
Sunday: The heat in the tent woke us up at 8:00 in the morning. This time we used the shuttle service to get to the Chiemsee and relax the whole day. At night we and another 20.000 people were curious to watch Peter Fox on the mainstage. Personally, this was one of the best gigs I have been to: nice visuals, incredible drummers, professional band and background singers and the performance from Peter Fox was on point. Besides, the people were going crazy.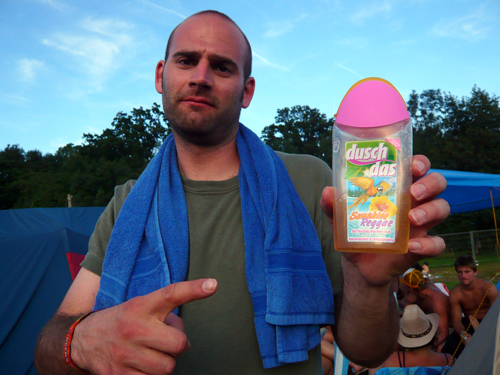 This is how it should be. Decent prices, nice line-up and a beautiful location. See you next year.
---

2 comments