posted on June 4th, 2013 by
Tobias
in
Fashion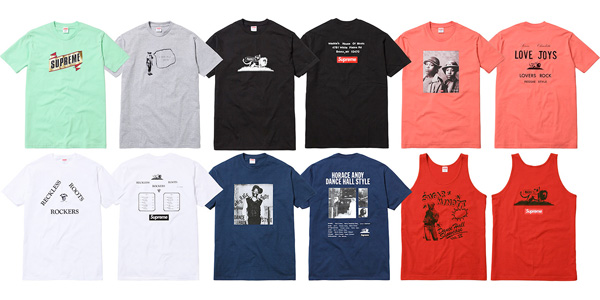 I just learned via Shimmy Shimmy that Supreme has joined forces with the legendary New York reggae studio/label Wackies to present a small capusule collection consisting of four graphic T-Shirts, a Tank Top, and a 5-Panel Hat.
All items have been designed using original artwork from the Wackies records label archive. This group will be offered along with two new original graphic T-Shirts for the Summer. (via Supreme)
The stuff will be available in-store in NY, LA, London and online on upcoming Thursday, June 6th and on June 8th in Japan.
---

Leave a comment