posted on January 1st, 2011 by
Tobias
in
Article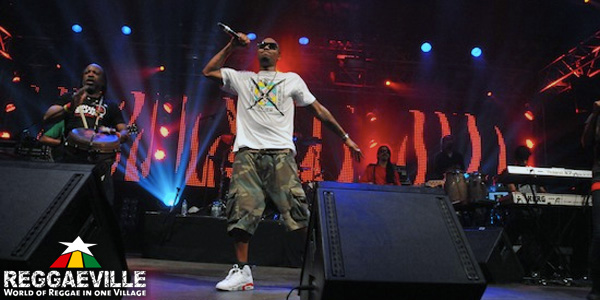 January the 1st is a good day to look back at the year passed before stepping forward and diving deep into what the new year has to offer.
When it comes to running down the year 2010 in Reggae and Dancehall, our three favourite Jamaica-related blogs of 2010 – Kiss My Teeth, Shimmy Shimmy and Large Up – have already done a great job: On Kiss My Teeth, Erin writes about the rise and fall of Island Pop, Kartel's and Mavado's continous domination of the airwaves and the comeback of legendary riddim builders like Jeremy Harding and Dave Kelly. On Shimmy Shimmy, Large lists his her personal top fives of international collabs (definitely missing Jr. Gong's murder appearance on Bruno Mars' »Liquor Store Blues« there though), Kartel fashion tunes, Fambo booze tunes, songs about too many men, and hype words out of the Caribbean. And on Large Up, Jonathan Cunningham puts up his top 10 reggae singles of 0-10 with Gappy Ranks' »Longtime« on top of the sound-good charts.
As there's not much left to add to these rundowns, we want to close the '10 chapter with a top 10 of our very personal favourite moments in Reggae and Dancehall 2010:
01) Hearing Nas' and Jr. Gong's »As We Enter« pumping from the speakers of the »Rasta Monsta« truck in HBO's seventh episode of »How to Make it in America« on March, 28th. Got to love that series.
02) Shabba Ranks making the cover of The Fader issue 67 on April 20th. Can't put it any better than Kartel: »Cocky, confident, charismatic, outspoken and ahead of his time.«
03) Witnessing Ward 21 performing like the concept of age doesn't exist on their »Shake Up Ya 2010« tour stop in Stuttgart, Germany, alongside Adam Bassrunner on May, 14th.
04) Getting to see Nas wearing our »Words, Power & Sound« T-shirt during his »Distant Relatives« show alongside Damian Marley in Munich on July, 14th. We celebrated like we finished probation, boy boy…
05) Receiving mail from our long-time supporter Marox including an audio of Mad Cobra ordering one of our »Venom« T-shirts on August 9th. Legendary!
06) Ape out to David Rodigan mashing up the Major Lazer Soundsystem show at Notting Hill Carnival on August 30th. Despite all that ghetto tech, garrison tech or Island Pop – nothing can ever beat well-selected one drop and bashment anthems. Hipster party or not.
07) Getting drunk to Tony Toca playing an as-good-as-it-gets 90s/00s Dancehall set during his show with DJ Eleven from The Rub at Crux, Munich, on October 23rd.
08) Enjoying Tim Turbo's 45 minutes of straight minimalistic Dancehall instrumentals set at the Basslips party on November 4th. We have to find a way to put that out in '11, mengsch!
09) Hearing Elephant Man and Sean Paul on the »Circus« riddim in the club for the first time during Blazin Tiger's 6th anniversary show at Backstage, Munich, on November 19th. Innovation definitely sounds different but who cares if the vibe is right.
10) Listening to Wildlife! »Buck Up« EP release on November 22nd. Featuring artists like Major Mackerel, Sammy Dread and Terry Lynn on the microphone and killing it with retro future bashment beats.
Now on to the next. One!
---

3 comments