posted on September 7th, 2010 by
Tobias
in
Event
,
SEEN on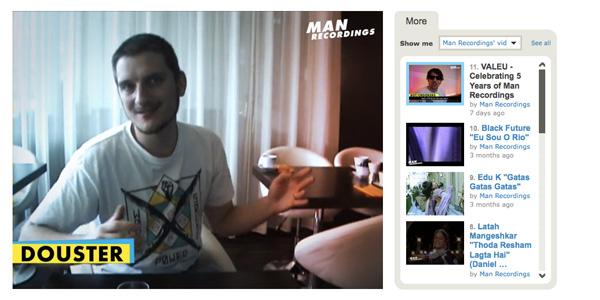 seen. on Douster
While we took it easy on the blog side of things in the past couple of days, our friend Daniel Haaksman celebrated the 5th birthday of his label Man Recordings.
I would like to take this opportunity to thank him for putting not only his heart but hard hard work into the project to help pushing Baile Funk as well as all kinds of other forms of »Ghetto Bass« music in Europe and the world onto another level.
Even though Man Recordings has not been putting out many tunes that fit into the musical genres we mainly refer to – dub, reggae, and dancehall – I have always looked at Daniel as a soulmate. He also chose to go to the epicentre of the music that inspired him most at a certain point of time and found a way to express his love to the music with his 50 (!) record releases and the graphics that come with them.
To learn more about Daniel and Man Recordings – definitely check out the interviews that Tropical Bass and Style Mag (including a picture of Schlachtofbronx' Jakob representing in seen.) did with him, as well as the 5th anniversary video he put together which features label friends and fans such as
Crookers, Diplo, Switch, Jesse Rose, Count+Sinden, Feadz, Schlachthofbronx and many others.
Thanks, Daniel – on to the next 5!
---

Leave a comment