posted on September 30th, 2009 by
Tobias
in
Audio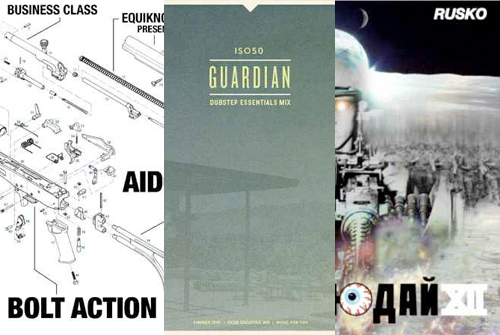 Federation Sound & Business Class present Aidonia "Bolt Action" (via Dancehall Mobi)
Aidonia's Jag One Production family has teamed up with the New York based Federation Sound as well as Business Class and Equiknoxx to release another installment in their mix series, with this episode entitled 'Bolt Action'. It features hard-hitting dancehall lyricist Aidonia alongside young gun Deablo and Big Ship recording artiste Chino.
Download Federation Sound & Business Class present Aidonia "Bolt Action"
Mishka presents Rusko "Keep Watch Vol. 12″ (via Discobelle)
While still on his American tour, Rusko – one of our favorite UK dubstep practitioners has come through for us with Keep Watch 12. Incorporating live tracks from the aforementioned tour, Rusko?s unique mix of dark yet upbeat production fits the keep watch series perfectly and we?re honored to bring you Keep Watch XII – Rusko.
Download Mishka presents Rusko "Keep Watch Vol. 12″
ISO50 presents Guardian "Dubsep Essentials II" (via ISO50)
A little about Guardian, he is one of the best Dubstep producers I know, he's from Detroit but lives now in Brooklyn, he is one of the best Dubstep DJs I've heard out too because of his range and he peaks out into rowdy tracks at perfect times but doesn't rely on it and its more about track selection for him.
Audio clip: Adobe Flash Player (version 9 or above) is required to play this audio clip. Download the latest version here. You also need to have JavaScript enabled in your browser.
Download ISO50 presents Guardian "Dubsep Essentials II"
---

Leave a comment