posted on August 30th, 2008 by
Tobias
in
Audio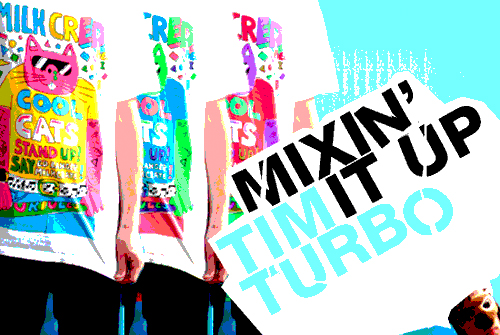 Before getting on his plane to Stockholm, team seen´s Berlin wunderkind Tim Turbo dropped a mix over at Discobelle.
This mix is basically what I listen to the whole day and what I play the whole night. Stuff thats affected by the Caribbean or tunes from the Caribbean, affected by European productions. Genres are overrated. Bass is duty. Jamaica is the fastest country alife. Kraftwerk is the genesis. Automatic doors make me feel like Jedi. And he is a good looking boy, by the way.
Put this on your iPod before you get on your BMXs and cycle to our Block Party tomorrow. (In case your way to the party is a short one, start from the back to get an impression what another Block Party DJ – Faluma boss Marflix – is capable of, too).
---

Leave a comment