posted on October 9th, 2008 by
Tobias
in
Article
,
Audio
,
Video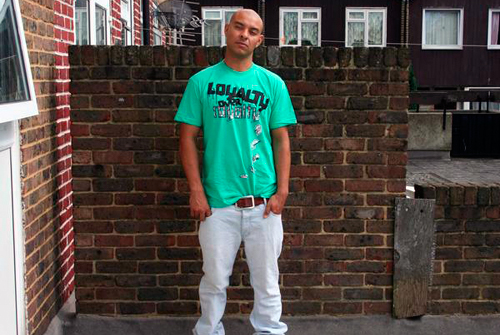 Reading through The Fader´s Ghetto Palms column, I got curious to see the pictures from De Tropix tearing down the Notting Hill Arts club. While clicking around on their Myspace, I found this shot of Instinct representing in our "Loyalty Over Royalty" tee before Notting Hill Carneval. Nice One! Also nice: the column has an interview with TNT, too.
Do you get much feedback about the sex and raunchiness in your lyrics?

Nats: That we're just tracin girls, goin dancehall and wine up wine up…but people don't understand that this is dancehall, it have to work in the dancehall.
In another post, The Fader has a new tune from Busy called "Nine Night".
Here's Busy's newest, not on Loaded, which sounds like Busy robbed "I Feel For You" out of Chaka Khan's purse and then beat Stevie Wonder over the head with it.
And not only Busy is chatting about people dying. DHR.com had some rumours about Alton Ellis saying that the Godfather of Rocksteady who suffers from cancer, had passed.
Not a rumour Empress. I just spoke with Peter hunnigale and he passed yesterday evening.
Lie dem a tell. Alton is still alive – however, not much more unfortunately.
In other news, Turntablelab´s Pete shows off a nice little collection of Dub record sleeves from Studio 1, German-French TV station arte offers an amazing feature on Goldie meeting Skream at this year´s Melt! festival, and Soundcloud has only one more day left to launch.
---

Leave a comment