posted on December 27th, 2008 by
Tobias
in
Article
,
Video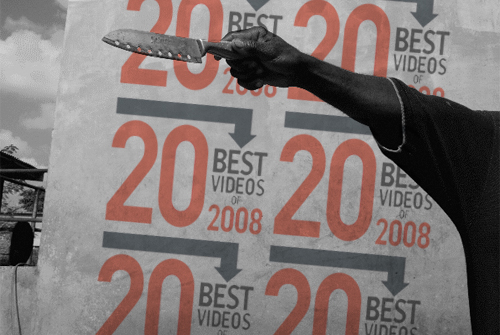 The Rickards Bros. debut clip for Terry Lynn´s "The System" made rank 12 in Spin magazine´s list of the best 50 music videos of the year 2008.
From Lady MC Lynn's fuck-the-police lyrics to the track's frayed, forceful synth bass, this song boils angrily, and the Rickards Bros.-directed video employs documentary imagery that's even more confrontational.

Workers at a rural Jamaican slaughterhouse drag pigs through the dust, whip them and brandish blood-soaked knives with sadistic relish. A brutal and no-doubt pale rendering of the island's daily violence.
Congrats to Peter Dean and Peter John!
See some more work they did this year on the Rickards Bros. Vimeo profile and watch out for bigger things to happen in '09!
---

Leave a comment