posted on January 5th, 2009 by
Tobias
in
Article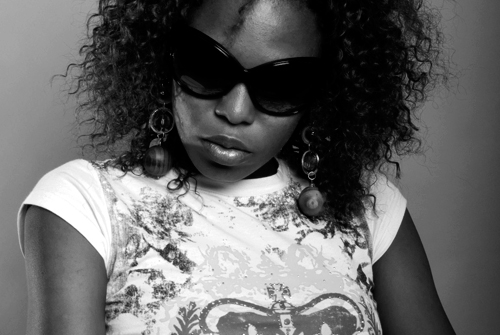 © Gabe
Terry Lynn Williams's first album, Kingstonlogic 2.0, is one of the most exciting debuts I've heard in ages. A passionate, furious, playful, snarling polemic from the tough Waterhouse ("a place well known as a slaughterhouse") neighbourhood of the Jamaican capital, it throws reggae, dub, techno, electro, rap and pop into the blender, wields its pen and thunderous ricochet rhythms against injustice, corruption, hypocrisy and violence, and introduces a genuinely innovative and thrillingly multifaceted new talent to music in 2009. There is a sharp sense of menace behind these songs, as if the gun with which Williams poses on the sleeve is constantly in danger of being used to settle matters – an appropriate undertone, given the culture in which she grew up, and which she excoriates on the album. Everything MIA should be, but isn't (there's not a hint of catwalk chic here), Terry Lynn is a real find.
Times Online say so.
P.S. Watch out for the upcoming video for "Kingstonlogic" – another Rickards Bros. production.
P.P.S. Also check out this fine Kingstonlogic remix by Kovee.
---

Leave a comment