posted on August 3rd, 2008 by
Tobias
in
Audio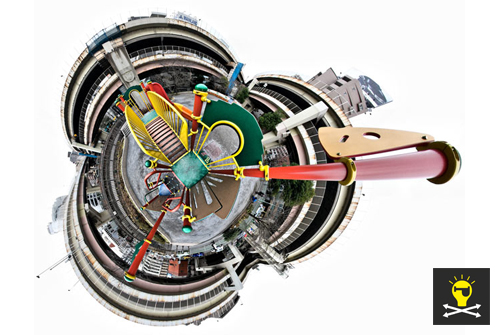 © De:Bug
A few days ago, I wrote about Spex magazine having a reggae special in their "150 years of pop" issue. In the editorial to this special, they talk about reggae as a modern "modular system":
Hardly any contemporary music is laid out as revolutionary as reggae and its successors are – for many its sound is the the cradle of club music as we know it today. It´s the prototype of repetitive, functional dance music. Be it hip hop techniques, remix methods or open air raves – all the basics have their foundation in Jamaican reggae and dancehall culture.
In his book "The Pirate´s Dilemma – How Youth Culture Is Re-Inventing Capitalism", Matt Mason, former editor for e.g. The Guardian, The Independent, Vice, Wired and many more, as well as founder of the British Grime, Hip Hop, UK Garage and house music magazine RWD, goes one step further and does not only look at the influences of reggae on modern music, but the influences of popular cultures on economics.
Of course, he dedicates a chapter to reggae and its influence on remix culture (as e. g. Scott Thill from Wired has done before), too:
Our story begins not in a galaxy far, far away, but in 1950s Jamaica. Here a battle has been raging for many years between an evil empire and a rebel alliance. The empire is British, and the rebels are the people,
who will come to form a movement born out of R&B, ska, and a deep desire for political change, later known as reggae. The dark forces of colonization and commonwealth that have suppressed the country for decades are slowly being pushed back by a small army of heroes, including our Jedi knights in this epic saga, the deejays.
From there and having looked at punk already, Mason takes it to Hip Hop via Disco and manages to not only give nice insights in all of these genres´ achievements but to reason reasonably about the consequences for today´s business world.
While I haven´t been able to scan in the Spex reggae special yet, you can download Mason´s book "The Pirate´s Dilemma" for a price of your choice. Strongly recommended. For me, it has been one of the most inspiring readings in ´08.
---

Leave a comment