posted on November 16th, 2008 by
Tobias
in
Article
,
Audio
,
Photography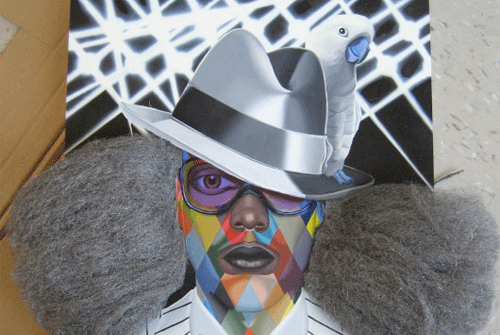 © Jeff Sonhouse, Tilton Gallery, NY (via Cool Hunting)
Sorry for the little two-day break. I went from Leipzig to Munich on Friday and was served booze to early after arriving to get a proper post up. Yesterday was all about keeping it easy then and today it´s finally time to get all the links up I´ve collected in the past couple of days. So here we go:
Soul Jazz has released its 33-tracks strong "Rise of Jamaican Dancehall Culture" (2 CD, 4 vinyl, MP3) compilation (via The Heatwave) and the respective book is to come out next week.
Dancehall is a culture that encompasses music, fashion, drugs, guns, art, community, technology and more. Many of today's global music and fashion styles can be traced back to Dancehall culture and indeed continue to be influenced by it today.
Wayne & Wax keeps being the #1 source for highly informative but nevertheless educative content related to the neverending honophobia X dancehall debate. This time, he asks "Can´t We Just All Dance along" and has a little recap of one of his classes about "Reggae Representation, Race and Nation" discussing sexuality and homophobia in Jamaica.
Also make sure to read this article about "Punks, Rastas and Headbangers: Bali´s Generation X" and check out Sambacana Vol. 36 – a "Mixtape Dancehall Brasil 2008" (both via W&W, too).
Finally, get your Fader X Southern Comfort 7inch featuring 77Klash´s "Caroline"
"Caroline's more of a dance tune," Gize of 77Klash says about the track, "which is very different from my usual tunes"
and grab Buraka Som Sistema´s Pitchfork mix once you´re on the site already.
---

Leave a comment