posted on October 5th, 2008 by
Tobias
in
Audio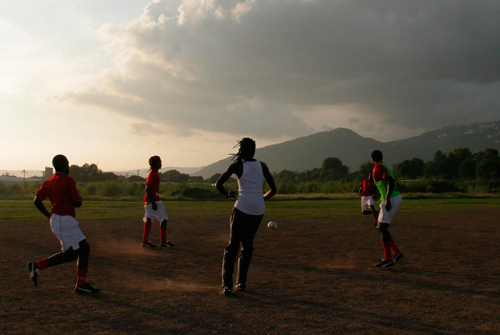 © Afflicted Yard
It needed a Twitter alert and a link to a South African newspaper to make me aware of Kingston-born John Barnes becoming manager of the Jamaican national football team on November 1st.
Tell me, do they call the Italian national team "The Pasta Boys?"
More sporty infotainment over at The Times' website.
Of course, the Jamaica Gleaner, the BBC, The Guardian, The (London) Times, The Independent and The Telegraph and a bunch of other news media covered this story a little earlier…
P.S. Check the pics from 77Klash´s album release party over at HighSnob and a video update on Man Recording´s (don´t miss the "Big Booty Clash" in Berlin next Saturday btw.) vs. Melt! festival '08, too.
---

Leave a comment