posted on June 11th, 2011 by
Tobias
in
Audio
,
SEEN Soundcloud Scan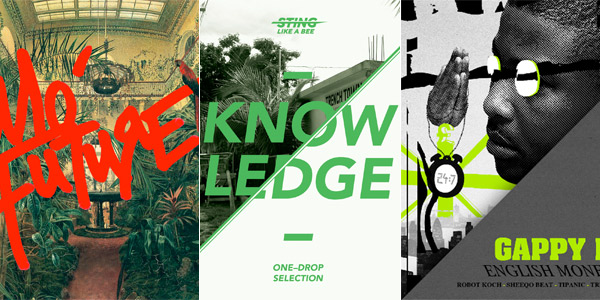 Uprising reggae artists hailing from all over the Carribean and the US, roots reggae's finest riddims and tunes of early 2011, and an EP full of remixes of Gappy Ranks feat. Lady Chann's »English Money« – welcome to todays's Soundcloud Scan.
You have millions of REGGAE MIXTAPES coming out every day. But there is none like THE "MO'FUTURE VOLUME 1 MIXTAPE"!!! This one is full of uprising REGGAE artists hailing from the Carribean (Bahamas, Barbados, St-Lucia, Trinidad….) and from the USA. It's definitely the mix you need to spice up your summer!!! I can guarantee you that you'll discover many talented new artists you've never heard of before! And if it is not the case, then why the hell haven't you made this mixtape yet?
THE "MO'FUTURE VOLUME 1 MIXTAPE" by MO'FUTURE
Sting like a bee's latest One Drop Selection features the genre's finest riddims and tunes of early 2011 all wrapped up in a smooth and well-balanced blend. Kick back, relax and grab some Knowledge.
Sting like a bee – Knowledge One Drop 2011 1 by STING_LIKE_A_BEE
BIG 'N' HAIRY is proud to present the Remix EP "Gappy Ranks Ft. Lady Chann – English Money" featuring as remix artists Sheeqo Beat from Mexico, Robot Koch And Trrbo from Germany, Joelito and Cocotaxi from Sweden, Tipanic from Austria and Paul Marmota from Chile.
BH10 Gappy Ranks Ft. Lady Chann – English Money Remix EP by BIG-N-HAIRY
---

Leave a comment