posted on January 17th, 2011 by
Tobias
in
Audio
,
Event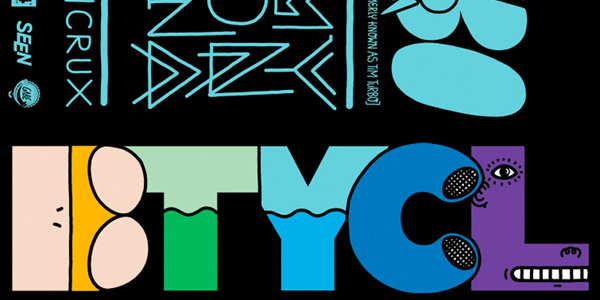 © GABE
While some things will never change – e.g. that in 2-0-11, too, BTYCL remains Munich's number one future bass party, resident DJ Tim Turbo rebaptized himself and now goes by the name of Trrbo.
For the first BTCYL session of the new year – which will go down on Friday, January 21st at the Crux in Munich – he invited Tommy Montana to assist him behind the wheels.
We give away to 2 x 2 guest list spots among those who know which Bayern Munich player started off the current Bundesliga season with a BTYCL visit after scoring the winning goal in the first game against Wolfsburg.
E-Mail the name of the player to trrbo[at]me[dot]com.
Trrbo (Tim Turbo) & Booty Call Soundsystem – BTYCL Vol 1 by BTYCL
Find tracklist of the mix after the jump:

01 Redlight Ft Ms. Dynamite – What You Talking About!
02 Redlight Ft Ms. Dynamite – What You Talking About! (Sabbo Remix)
03 Aaliyah Ft Timbaland – Are You That Somebody (Instrumental)
04 SBTRKT & Sampha – Break Off
05 Sunship – Cheque One-Two (Rockers Dub)
06 Myd – Train to Bamako (Canblaster remix)
07 Radio Killaz – Rude Bwoi Ting (Rex' Floating In The Trees Remix)
08 L-Vis 1990 – Forever You (Dub)
09 Cosmin TRG – Since Last Night
10 Kode9Ft The Spaceape – You Don't Wash
11 Sunship – Try Me Out (Let Me Lick It)
12 Douster – Allelujah (Jay Weed Remix)
13 Bambounou – Nappy Head
14 Tim Turbo Ft Spoek Mathambo and Gnucci Banana – Hush (Iggy Iggy) (Coco Taxi Remix)
15 C.R.S.T. – Cervantis Riddim
16 Maddslinky – Special (Toddla T. Remix)
17 Ciara feat. Ludacris – Ride (So Shifty Remix)
18 Spoek Mathambo – Mshini Wam (Canblaster Remix)
---

Leave a comment