posted on September 1st, 2011 by
Tobias
in
Audio
,
Cocoradio
,
SEEN Podcasts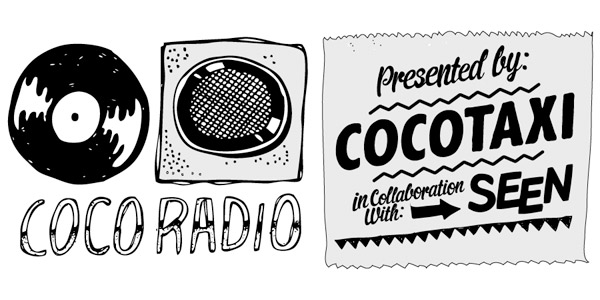 With a little delay due to Notting Hill Carnival madness, we are very happy and proud to present the first episode of the new Cocotaxi radio show »Cocoradio«. It features an interview with and DJ charts from the man called WILDLIFE! and the tracklisting reads like this:
Certain Law – Mr Vegas
Gal Dem – Minja Kid Ft Sizzla
Bun Dem – Mr Vegas
Kalima Shop Titi (Uproot Andy Remix) – Poirier
Super Model – Leftside
Un Wheely – Jq
Wedding Crashers – Sean Paul Ft. Future Fambo
Reving – Sean Paul
My Crew – Vybz Kartel
Mi Remember – Vybz Kartel
Go Go Wine – Vybz Kartel
English Money (Joelito Remix) – Gappy Ranks Ft Lady Chan
Ragga Muffin – David Heartbreak
Shine & Cris – Sabbo & Ori Shochat
Blaze Up – David Heartbreak
Brazzer's Theme – Dillion Francis & Dave Nada
Qué Qué – Dillion Francis & Diplo Ft Maluca
Gal Where Yuh Ome From – Nadastrom Ft Natalie Storm
Dandole Duro – Nego Flow
Pu Tun Tun – El General
Masotte – Richelle
Ndekha (Wildlife Remix) (No.5) – The Very Best
Go Go Wine (No. 4) – Vybz Kartel
Gangslap (No. 3) – Africa Hitech
Buggin (No. 2) – Look Like
Alpha (No. 1) – Bambounou
Famalam Jam – Gnucci Banana
Roll Dat Again – Busy Signal
Wave And Wine (Toddla T Remix) – Schlachtofbronx
Jackpot – Roska
Nippon – Ceda
Dancing – Omar & Zed Bias
Enjoy!
---

1 comment