posted on June 13th, 2010 by
Tobias
in
SEEN on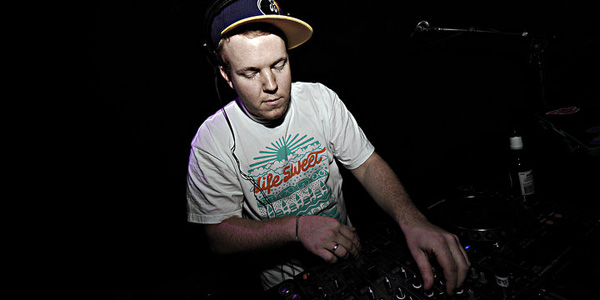 On a day which will see Germany play the Australian national team later on at the Football World Cup 2010, I thought this picture Mat Cant sent us from Melbourne would be a good fit for the blog.
For those who don't know: Mat is co-owner of the online record label Scattermusic and writer for the internationally acclaimed music blog, The Scatterblog.
Mat Cant has played to crowds across Australia and his online mix tapes continue to get thousands of downloads. In the past year he has supported Scottie B, Dave Nada, DJ Sega, DJ Benzi, AC Slater, Trevor Loveys, Mumdance, Detboi, Jesse Rose, Oliver $, LMFAO, DJ Falcon, James Curd, Rico Tubbs, A1 Bassline, Foamo, Edu K, Douster, N.A.S.A, Santiago & Bushido, Spinderella, Marc Romboy, Kelevra, Tepr, Daniel Steinberg, Rob Threezy and the cream of the crop of Australian DJ/Producers.
Thanks, Mat, for reppin seen. Down Under – one!
PS: On the pic, Mat is wearing the »Life Sweet« tee – available here.
---

Leave a comment