posted on February 16th, 2008 by
Tobias
in
Article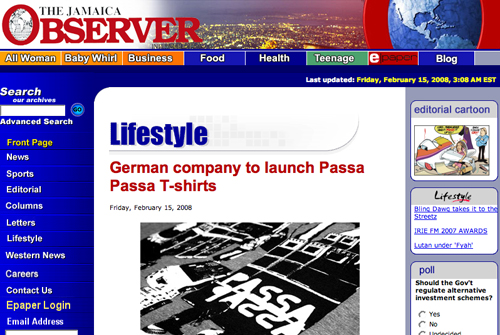 I pointed you to the post on the launch of the Passa Passa line on the Jamaica Observations blog already a few days ago. Now, I´m even more happy that a slightly different version of the article made it in the entertainment section of the printed newspaper as well.
This is the fourth time that seen. appears in Jamaican media, after having been mentioned in the Mona Campus Beat (where they mixed up me and Gabe :-)), the Star and the X-News (in which they called us "Feen" back then due to some misunderstandings on the phone :-)) during our stay in Kingston.
See the clippings after the jump.
Campus Beat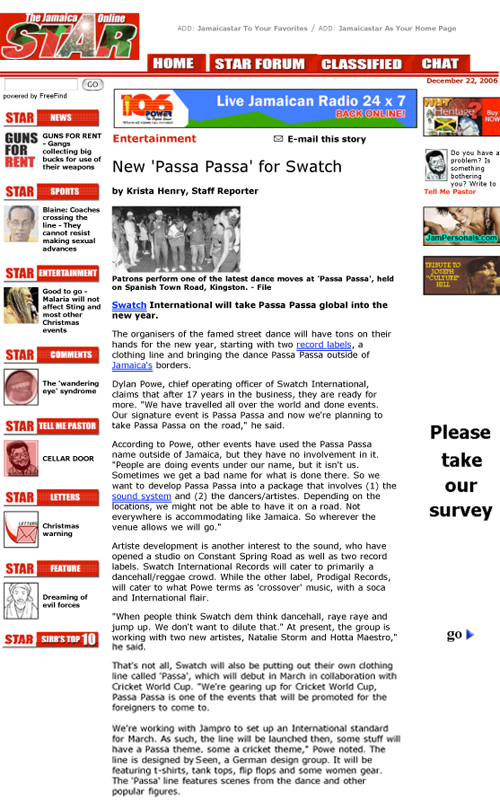 Star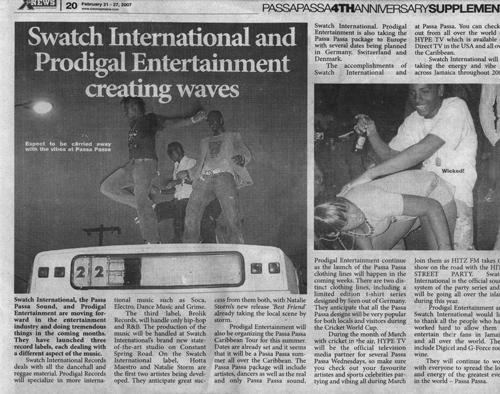 X-News
---

1 comment