posted on December 5th, 2010 by
Tobias
in
Jamaican Music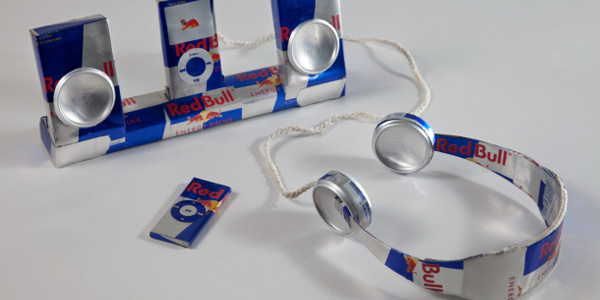 via Red Bull Art of Can Jamaica
Austrian energy drink Red Bull has been officially part of the Jamaican dancehall circus since Delroy »Delly Ranks« Foster released the »Red Bull & Guinness« riddim back in 2006 the latest. Just recently, artists Beenie Man and Future Fambo came out with a song called »Drinking Rum & Red Bull«.
Today, the Jamaican Sunday Observer reported that Red Bull
is constructing a modern $25 million recording studio and loft in Kingston in order to enter the local music industry by early 2011.
The studio will be managed by William Mahfood who is head of Wisynco – the company that distributes the drink in Jamaica since March this year. As he told the Observer,
They will not sell studio time but offer it on an invitation basis for free. Also in some cases they will set up collaborations with international artistes.
I really like the fact that Red Bull does this is in Kingston (between Knutsford Boulevard and Old Hope Road) and did not chose to move to let's say Negril or Ochos Rios. If Mahfood is the right person the manage the place I'm not sure but I guess time will tell.
The studio in Jamaica's capital will be the fifth studio ran by Red Bull – the others are located in London, Los Angeles, Auckland and Cape Town.
---

2 comments