posted on August 23rd, 2007 by
Tobias
in
Design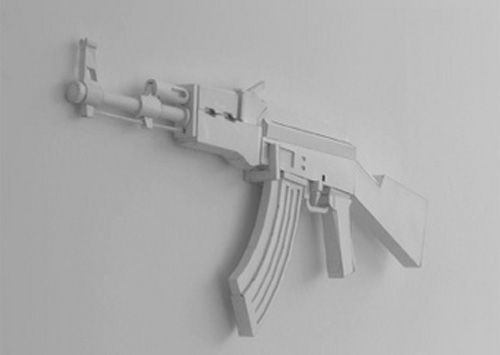 You wanna feel like a real Jamaican badman even though you´re almost 30, white and spend most of the day surfing the web in the living room of your parents?
Well, PostlerFerguson might have something to make your panty wet: a life-size paper kit of probably the world´s most famous machine gun: the AK-47.
Check this however, before you spend your 19,90 EUR at Amazon or whatever your favourite paper gun dealer is called: Not recommended for people under age 18. Recommended for experienced crafters. Construction time depends on handcrafting abilities. Does not contain glue and cutter.
---

3 comments