posted on April 15th, 2009 by
Tobias
in
Article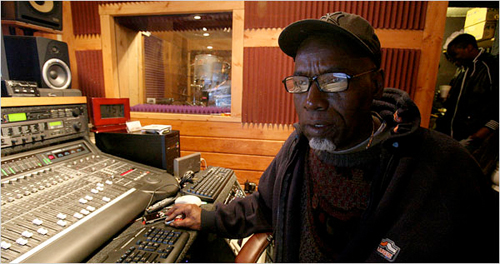 The people at Burden have kept pointing me to interesting stories, videos etc. for a couple of days now. One of their latest blog entries was about Wackie´s being featured in the New York Times. Must read for all reggae people:
"It was like the reggae Motown in the Bronx," said Ras Menelik DaCosta, 54, a percussionist with a white dreadlocked beard who jammed at the space. "People get wives just from being there; some people became fathers. It took on a life of its own."
Also check out the update on Damian Marley´s and Nas´ collaboration album.
---

Leave a comment