posted on May 6th, 2008 by
Tobias
in
Audio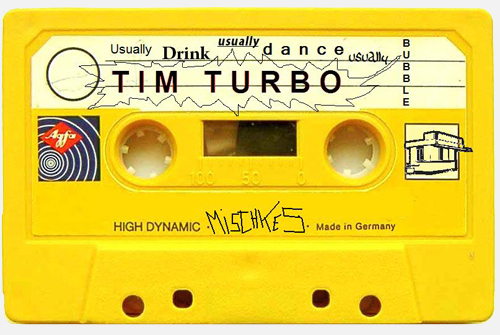 One of the biggest blessings of the interweb is the huge amount of high quality DJ mixes you find almost on a daily basis. Today there´s three of them.
Tim Turbo "Usually Drink, Usually Dance, Usually Bubble" (Download)
I´m happy to see Tim on the decks again after I really enjoyed listening to the last mix of his crew – Mischke´s Unlimited – and was even more impressed by the selection he presented in Berlin´s "Vorspiel" bar a few weeks ago. Also check his Muxtape.
Mumdance "Mums the Word" (Download)
Just put it straight to your ipod. (via Mad Decent)
Ghislain Poirer – "Bring the Fire" (Download)
New mix from the bassmaster extraordinare. (via Discobelle)
And ye, there´s a non black & white flyer for the Man Recordings night (yep, the one with Diplo) in Tape Club, Berlin, on Thursday out now.
Audio clip: Adobe Flash Player (version 9 or above) is required to play this audio clip. Download the latest version here. You also need to have JavaScript enabled in your browser.
---

6 comments