posted on January 25th, 2010 by
Tobias
in
Audio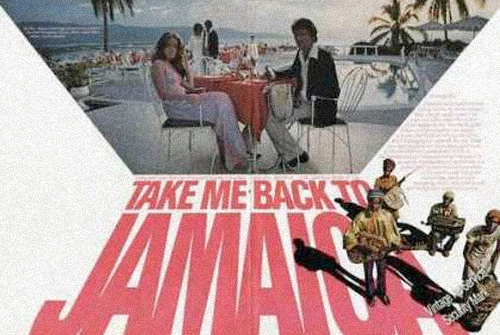 via Vintage Ads
Three reggae/dancehall-soaked mixes for you to make it through another winter week:
Unknow Soulja "Hyponik Promo Dancehall Mix" (via Hyponik)

Ahead of his 90 minute back-to-back set with Mosca this Saturday at Hyp!Hyp!Hyp!, the man like Unknown Soulja knocked up an exclusive mix taking in his Dancehall infuences.

Featuring the likes of Vybz Kartel, Turbulence, Rustie, Busy Signal, Beenie Man, Diplo and Capleton the 67 track (yes 67!!) mix runs through some of the best low down dutty music for fans of the bump n' flex.
Audio clip: Adobe Flash Player (version 9 or above) is required to play this audio clip. Download the latest version here. You also need to have JavaScript enabled in your browser.

Download Unknown Soulja "Hyponik Promo Dancehall Mix".
DJ Diablo "Bashment Reggae Mix Jan 2010″ (via Diablo´s Little Green Bag)
HAPPY NEW YEAR PEEPS! Yes 2010 is upon us and big tings a gwan from the off. As A special treat i'm posting up my new Bashment/Reggae mix. Hope You Enjoy!
Audio clip: Adobe Flash Player (version 9 or above) is required to play this audio clip. Download the latest version here. You also need to have JavaScript enabled in your browser.

Download DJ Diablo "Bashment Reggae Mix Jan 2010″.
Chris Goldfinger "On Radio 1″ (via The Heatwave)
This Thursday, The Heatwave are proud to present Chris Goldfinger at their weekly dancehall night Hot Wuk:
We're excited to have Goldfinger play at our weekly event, not least because his Saturday night radio show played a large part in my introduction to dancehall back in the early noughties.

To celebrate this rare central London appearance from the Dancehall Master, I dug out one of the many cassette recordings that I've got of his old shows: This particular show from March 2003 sees Goldfinger rounding up the tunes that were running dancehall clubs at the time, including big riddims like Surprise, Diwali, The Buzz and Renegade.
Audio clip: Adobe Flash Player (version 9 or above) is required to play this audio clip. Download the latest version here. You also need to have JavaScript enabled in your browser.

Download Chris Goldfinger on Radio 1.
---

Leave a comment