posted on May 10th, 2008 by
Tobias
in
Audio
,
Event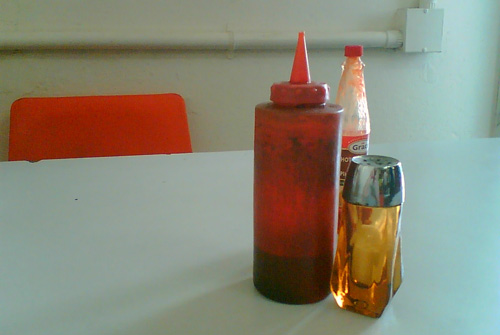 Wow. What a Thursday night. I went to Berlin to see Diplo doing Germany for the very first time. He was the headliner of Daniel Haaksman´s third "Ghetto Blaster" party and he met all my expectations. Wicked, wicked selection, perfectly presented on an impressive soundsystem. I especially enjoyed him asking the crowd "How you like my warmup?" after having mashed up the Tape club for 1,5 hours already. "Mental!" as my man Tim Turbo would say. Damn right.
Btw: only one day after upping his "Usually Drink, Usually Dance, Usually Bubble" mix – which basically is all my musical dreams becoming coming true in 30 minutes playtime – TT put another package of highly audictive Blue Magic in the virtual stash: Peppeppeppeppeppa Dem. To all radio hosts and promoters out there: you better put an eye on that kid before he takes over your shows without even giving you a chance to book him.
P.S. Big thanks to Martin and Alex for giving me such a warm welcome in Berlin!
---

4 comments