posted on May 11th, 2008 by
Tobias
in
Article
,
Audio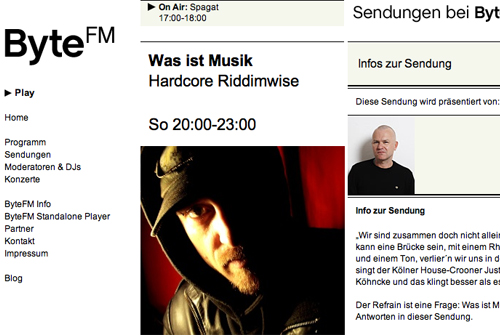 Another Byte FM show that sounds worth being listened to: "Hardcore Riddimwise". Lars Brinkmann, author for Spex and (!) Riddim magazine, will present first results of his studies on "Hardcore & Reggae" following Kevin Martin´s legendary quote:
90% of all music is crap. It´s that 1 percent (sic) hardcore in every genre that draws my attention.
Interested? Tune in on www.byte.fm. Tonight, from 8 to 11 p.m. CET.
---

Leave a comment