posted on February 3rd, 2010 by
Tobias
in
Audio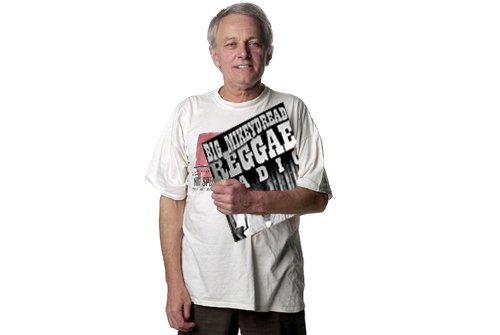 I just realized that in all the time I have been putting up stuff on this blog, I have never tipped you on Bigmikeydread's "Reggae Radio" podcast. Shame on me.
But I guess him putting up part 2 of his interview with Blood & Fire-founder Steve Barrow, is a good occasion to finally do so. Thanks, computerstyle, for making me aware of this gem.
Steve Barrow has been collecting Jamaican music since 1962, before most people called Ska….. Ska!

Over the years Steve's interest in Jamaican music has developed from collecting through to writing for Black Echoes, running his own record stores, compiling records for Island, Trojan, and his own label Blood and Fire records. He co-wrote the Rough Guide To Reggae, a bible for all Jamaican music fans. Amongst his close friends are people like Bunny Lee, Dennis Alcapone, Glen Brown, Lopez Walker, U-Roy and Trinity. He's even recorded a toilet for Lee 'Scratch' Perry! He's currently writing sleeve notes for Soul Jazz records and an upcoming release of some Dancehall Reggae music, related to Beth Kingston's book 'Dancehall' that Soul Jazz brought out last year.

Bigmikeydread Reggae Radio had the honour of travelling up country to join Steve and his partner Sue at their house in Forest Gate, London, for an afternoon of chat, record playing, tea and biscuits. The ensuing interview spread over 4 hours of recording and will be presented in a number of parts for you to listen to. This is part 1. His insight and experience makes for essential listening for all Jamaican music fans. I know I learnt more from him in 5 hours than I have on my own in 5 years!
Listen to Bigmikeydread interviewing Steve Barrow part 1:
Audio clip: Adobe Flash Player (version 9 or above) is required to play this audio clip. Download the latest version here. You also need to have JavaScript enabled in your browser.
Listen to Bigmikeydread interviewing Steve Barrow part 2:
Audio clip: Adobe Flash Player (version 9 or above) is required to play this audio clip. Download the latest version here. You also need to have JavaScript enabled in your browser.
---

Leave a comment