posted on March 8th, 2008 by
Tobias
in
Event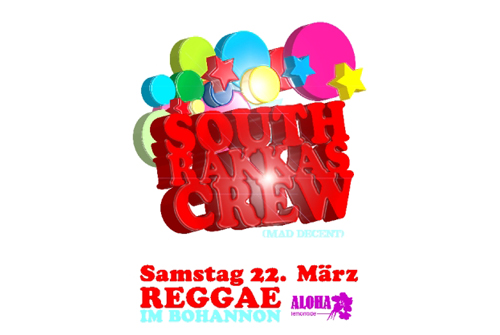 Alex from Such A Sound just sent me the flyer for a not-to-miss dance in Club Bohannon in Berlin next weekend: The infamous South Rakkas Crew will play longside Alex himself and Steve from Righteous Movements. Booyaka!
And well, it gets even better in the course of spring:
15.03. Sinden (Weekend)
04.04. Robbo Ranx (103 Club)
08.05. Diplo (Watergate, t.b.c.)
not to forget the already mentioned Mischke´s Unlimited party on the 5th of April and Bounty Killer´s stage show four days later.
---

2 comments