posted on December 20th, 2007 by
Tobias
in
Article
,
Photography
,
SEEN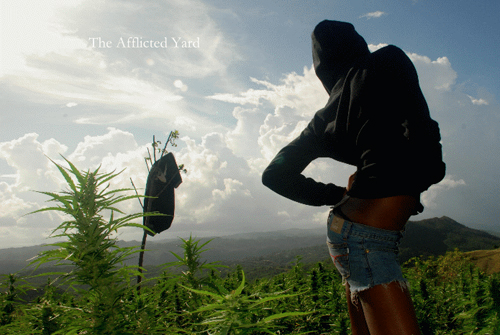 The Afflicted Yard blog has moved. The new URL is http://blog.afflictedyard.com.
A little webshop will be integrated soon, some nice new content is already up.
Check the pictures of our friend Racquel in the weedfield (flash-version available, too: click) which even the people from Complex-mag couldn´t resist to put in their blog. And just in case you feel a little to0 jiggy after looking at those shots, try this.
---

Leave a comment