posted on September 25th, 2008 by
Tobias
in
Article
,
Audio
,
Photography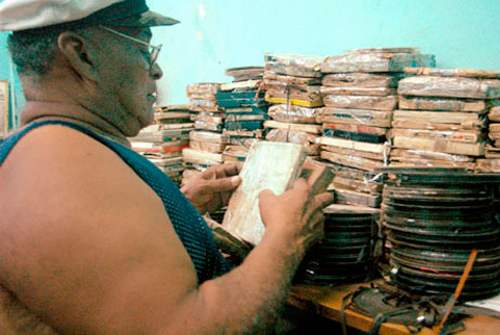 Read the Jamaican Star´s article on protecting dance moves as intellectual property:
When THE STAR made checks, it was discovered that according to copyright laws, dancers can protect and gain money from creating dance moves.
Buy Cutacombo a.k.a. Katakombot a.k.a. Switzerland´s finest mash-up crew´s new mix "Oll Styles"
Gemixt wird immer noch vom Feinsten, aber mittlerweile sind wir bei Mash Ups ohne Genregrenzen angekommen. Hier trifft Michael Jackson auf den Wu Tang Clan, Dr. Alban auf M.I.A. und Method Man, Men At Work aud O.D.B. oder etwa Falco auf Snoop Dogg.

Hört sich vielleicht erstmal komisch an, läuft aber perfekt durch und wer die Idee hinter dem Mix versteht wird das Tape lieben.
Look forward to Beth Lesser´s photobook "The Rise of Jamaican Dancehall Culture" (Soul Jazz)
Lesser's book is a vibrant anthology of all that mattered: the soundsystems, studios, producers, singers, DJs and, yes, the idlers.
as well as for Bruno Natal´s documentary "Dub Echoes"
Directed, shot and produced by: Bruno Natal.
And: listen to Gilles Peterson World Wide Show from September 18th
Nas – 'Queens Get The Money' (Def Jam)
Cool Kids – 'Jingling' (XL Recordings)
Busta Rhymes – 'I Got Bass' (Universal)
Lil Wayne – 'A Milli' (Cash Money Records)
Benga Vs Marcus Belgrave – 'Space Odyssey' (Dubplate)
Black Pocket – 'Ure A Star (Martyn Remix)' (Fat City)
Geiom ft Marita – 'Reminiscin' (Kode 9 Remix)' (Berkane Sol).
You can make it.
---

Leave a comment